The advances in the cannabis industry have been notable in the past month.

In Spain, the Congress of Deputies just approved a report with basic guidelines for the Spanish Agency of Medicines and Health Products (AEMPS) to regulate medical cannabis. This report gives 6 months to implement changes into the current legislation, and with that, medical cannabis products will be available to the patients through the pharmacies.

Switzerland has taken another important step in improving patients' access to cannabis by giving doctors the freedom to prescribe cannabis as a medicine.The Swiss government announced that from August 1st the special permit from the Federal Office of Public Health will no longer be required, and patients will be able to get their medicine prescribed from their doctor.

In Germany, the consultation process started in June in order to pool the expertise required to prepare and implement the controlled dispensing ofadult-use cannabis. Selling, buying and possession of cannabis will be permitted within a clearly defined legal framework within this year.

The Portuguese left-wing democratic socialist party - Left Bloc, presented a new draft law to the Assembly of the Republic proposing the legalization of cannabis for personal use. Now, this is the third attempt in 15 years that a law on legalization has been proposed in Portugal and it looks like this could be it!


SOMAÍ - This month's Highlights:

Being only a few steps before getting inspected by the Portuguese authorities to certify our facility as EU-GMP, we are now working at warp speed to validate our processes and produce our first batches. Our high-end extraction and distillation equipment are being set up and top quality cannabis flower for extraction is on its way. Enjoy our teaser time-lapse video of our construction here!

We were proud to be for the second time one of the Sponsors at the Cannabis Europa Conference in London.

This time, having a booth, we had the opportunity to meet and discuss to many different stakeholders of the medical cannabis industry. On the second day of the event, our CEO & Founder, Michael Sassano, was one of the featured speakers of a panel, discussing with Dean Billington (COO - Brains Bioceutical) and Roby Zomer (CEO - MGC Pharmaceuticals) "The Complexities of Innovation in Cannabis".

In case you didn't have the opportunity to attend to event or you want to watch again, you may find here the link to the recording of the panel discussion.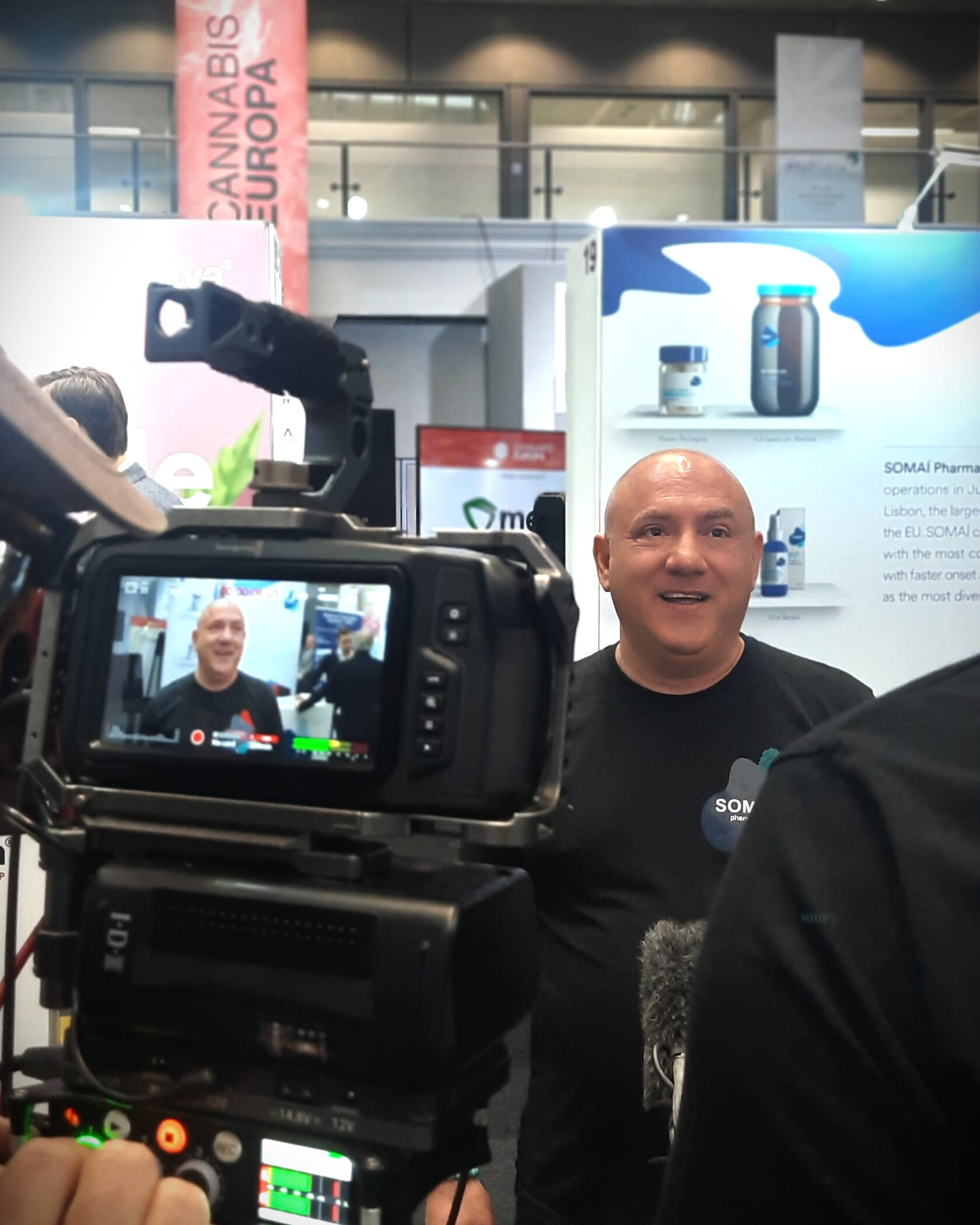 Looking forward!
In July, we will have the opportunity to meet you at the ICBC Berlin Conference.

At this year's ICBC Berlin, SOMAÍ's CEO Michael Sassano will be joining ICBC Berlin's line up, speaking on Cannabis In Biotechnology! Are cannabinoids and other cannabis active ingredients a building block for the biotechnology of the future? What does the future of cannabinoids and other cannabis-derived active ingredients in life science industries hold? Michael will discuss these and other questions with some key industry stakeholders.

Don't miss this!


The latest articles-podcasts-videos from our CEO, Michael Sassano:
More videos & articles here